My table set up... you can't see it clearly in these, but I made heart-shaped confetti to sprinkle on the tables.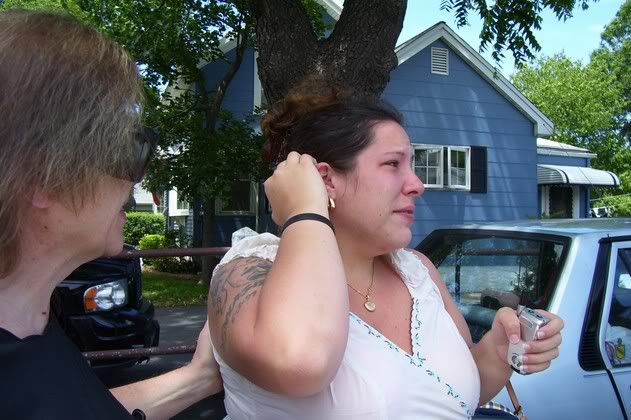 Upon discovering she'd arrived at her bridal shower... crybaby!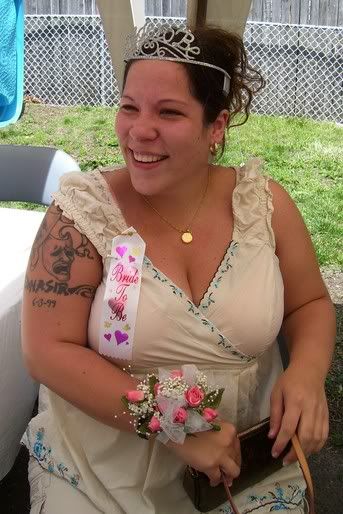 Nela, looking very cute in her tiara, ribbon and corsage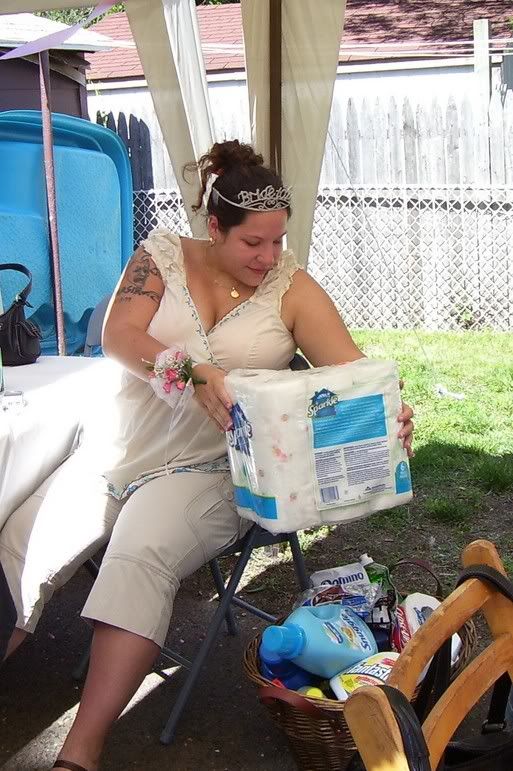 Checking out the goods from my little speech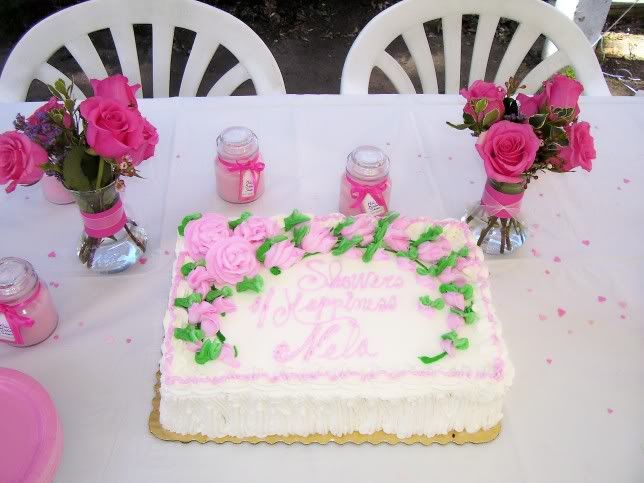 Cake, centerpieces and favors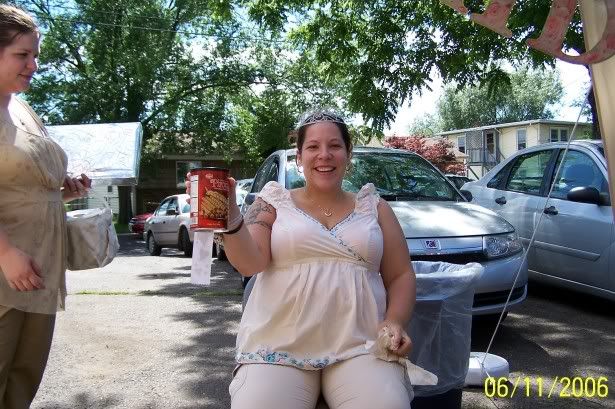 This is the only picture I made it into... and there's only half of me!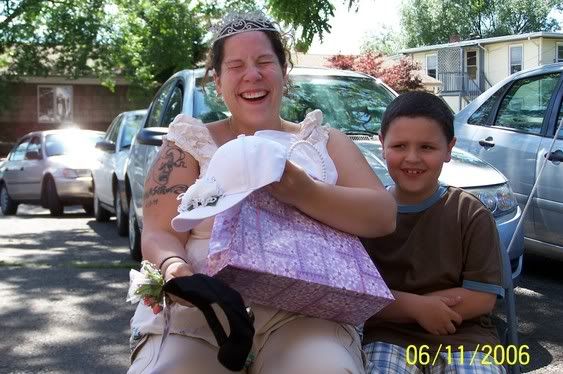 Foobie, via my aunt anne, gave his mom and stepdad wedding baseball caps. Nela's has flowers and a veil, Terik's has a ball and chain. Plus I needed to include a picture of Foobs for Lyddy.