This must totally be a country thing because I had never heard of it until I was talking to my friend, Jennifer, on Thursday. A Candy Drop. What is a candy drop? Basically, an ultra-light airplace flies low over a field full of kids and drops candy for them to scramble around and pick up. They did this at a local orchard/farm along with other cool fall-y type activities like a hayride and mazes, and make-your-own caramel apples. It was a nice Saturday. I wish it wasn't a once per Autumn type of deal because Andy and Joey would have loved it. Apparently they do one out by Reading Airport too. Going to have to watch for it. This one was at Brecknock Orchards.

Some photos: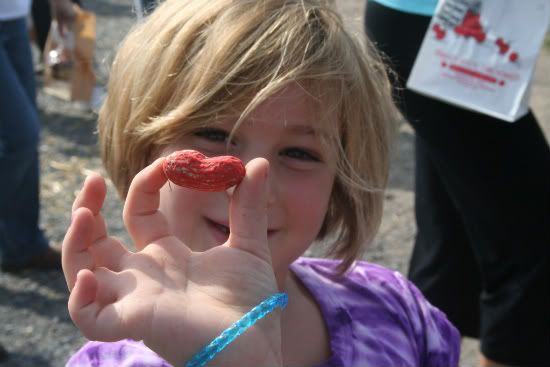 Lexi found a red peanut, which entitled her to a free pumpkin.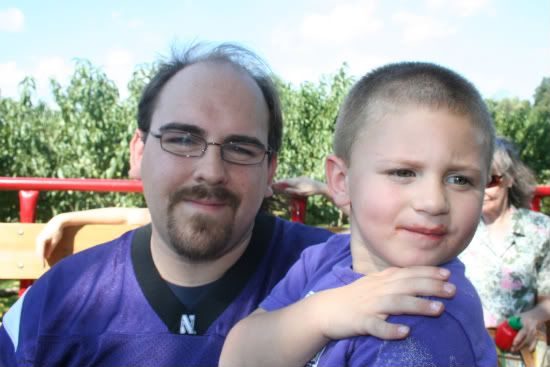 Nathan and Wayne on the hayride.





Lexi coating her caramel apple in crushed peanuts.