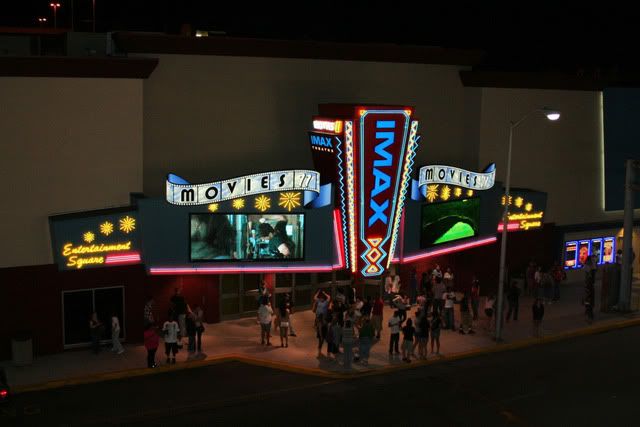 with my girlies to see the first showing of The Twilight Saga: Eclipse.
It started at midnight and was showing on all eleven screens and all seats were sold out. So if each theater seats 200 (a low estimate, I think) that's over 2000 people. When we arrived at 10:15, the lines were already out of control. They let us into the theater at 11 and we sat there for an hour and fifteen minutes before the lights went out.
I loved the movie, but I knew I would, despite HORRIBLE wigs. They messed with some of my favorite scenes from the book and left out some of my favorite lines. I would have preferred to see less of the newborns and more of the Cullens. There is plenty of shirtless werewolves.
When the movie was over-- around 2:30-- all eleven screens let out at the same time and the crush to get into the parking garage was INSANE. Five packed floors of parked cars were slowly parading toward the exit and there was much horn blowing.
One more photo-- because I am a dork. I Cullenized two of my friends and I in a pre-movie photo at TGI Fridays. Hee hee
Why? Because at 10:15, I arrived here: