I decided that I am doing NOTHING today after last week's festival of running around insanity.

Friday was Santa Shoppe at Andy's school, where the PTA sells Christmas gifts to the kids, all below $3. I wasn't expecting it to be so awesome. Holy cow-- there was so much stuff for the kids to choose from and Andy had such a blast picking gifts out for his family. I was on hand to take pictures. I gave him a $20 bill to buy gifts for 9 people. He did it and had change to spare. I sent him back to the sale to buy something for himself and he was so excited to bring his presents over to the wrapping station and told the women there that they were "to Andy, from Andy!" He's such a cutie.





Saturday was Nathan's third birthday party and our first snow storm of the year. It was basically just us and the kids, my family from Jersey, Wayne's mom and my friend Maureen (and her son) who just moved into our development. I made cupcakes and a birthday banner. We had hot dogs and mac and cheese. The whole thing was very low key. Everyone left really early because of the snow. I waited a little while and then went out to get pajamas for Wayne and I to wear on Sunday, for our ride on the the Polar Express.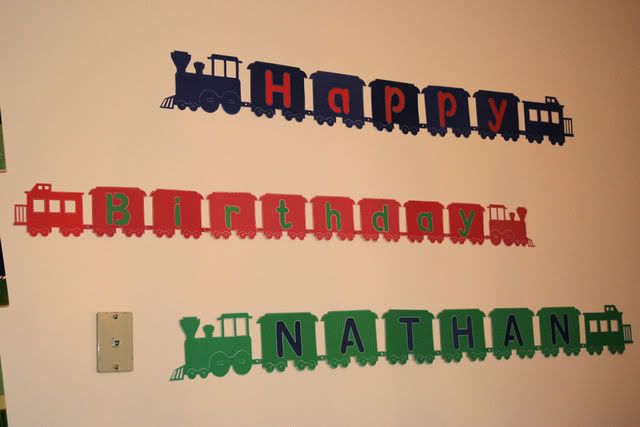 The kids were so excited. We all wore jammies and bundled up and headed out through the beautiful, snow-covered scenery to Phillipsburg, NJ, where we got to ride on a real train and have cookies and hot chocolate. It was really, really cute and the kids had a blast but two days of skipping naps led to a bunch of cranky kids by the time the ride was over. I'll put those pictures in a separate post because there are like 50 million of them.