Me and Willie, we go way back.




Big banner hanging in Norris Center, the student union building.




This area used to be called Norris Underground. It has a new name now. I used to like to sit at these tables to read between classes.




My dorm freshman and (most of) sophomore year. A great place with lots of wacky traditions like Panquake, Illumihinman, That's Stupid.




Many, many hours were spent by me in Annie May Swift Hall. Between classes and time at WNUR, the radio station where I had a show all through college, I could be found in AMS at all hours of the day or night. As far as I am aware, it is also the only orange building at Northwestern and looks kinda weird among all of the grayer buildings.




Willard Residential College, the dorm where I lived for the rest of my time in Evanston. Nothing much has changed, I was able to get all through the building without a key.




The Willard Common Room.




The Willard TV lounge was right across the hallway from the room I shared on the third floor. While I was there was an overwhelming odor of burned popcorn in the room, emanating from the microwave in the corner. The microwave was gone and so was the smell. My friends and I used this room as an extension of our own rooms.




Willard room 301- full of bittersweet memories. It faces a room on the boys' hallway known as Lost Horizons. These rooms are tucked into the corner of the building, where it turns a corner. My room is one of a few in the building with a private, full bathroom. The RAs often forgot, or didn't know about the bathroom and one time, we threw a birthday party for a friend on the football team and loaded the bathtub up with ice and bottles of alcohol. We charged a $3 cover charge. When the RAs busted it up, they thought the bathroom door led to a closet so they never opened it to check. They didn't find any alcohol in the room. Hee hee...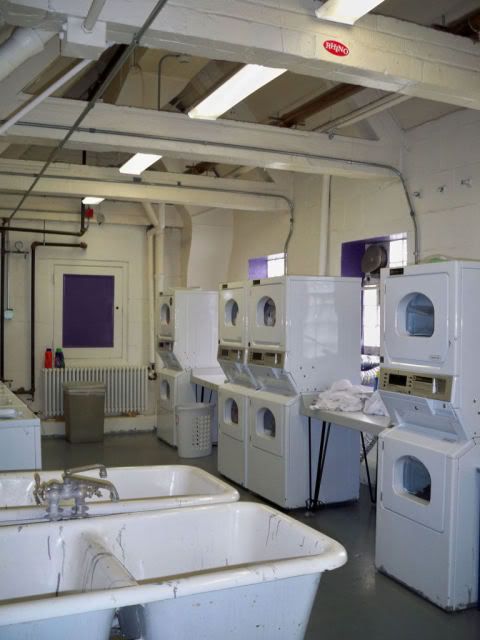 I also lived in room 503, across from the laundry room. I used to wash dishes in that sink. In addition to my own laundry, I also did wash for a few of my male friends. They'd leave it in my room and I'd wash, dry and fold it. I realize now I should have charged them but I didn't. It always bothered me that there weren't twice as many dryers as washers. The wash cycle took 26 minutes and to dry anything took an hour. There was always a backlog of people waiting for dryers and if the dryer stopped and you weren't there, people would take your stuff out.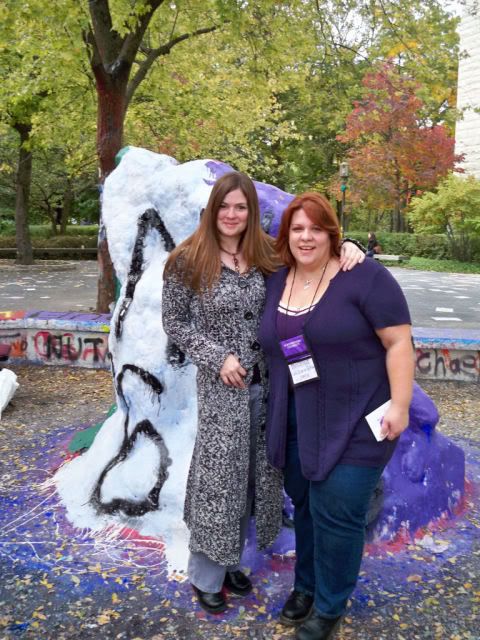 My friend, Chani, and I at the Rock.




Hottie coach Pat Fitzgerald at the Pep Rally Friday night.




NUMB performing at the Pep Rally




NUMB guys beating their chests during the performance of "Tarzan Boy"-- a NUMB tradition




Alumni tailgate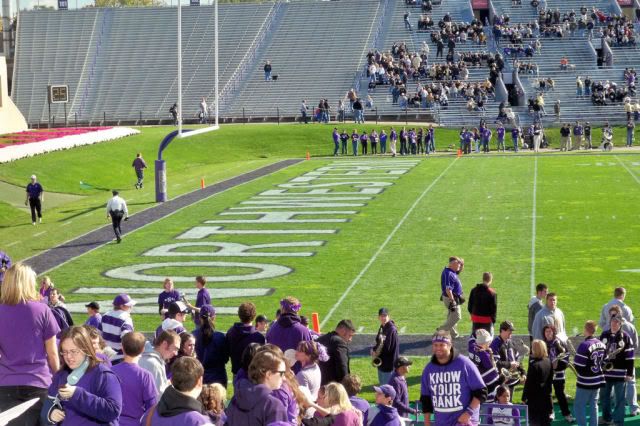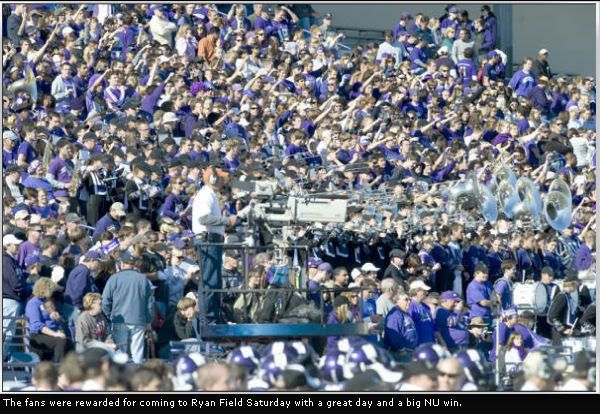 This one is from the NU web page... I was standing behind those sousaphones.




Whenever the team scores, the cheerleaders do pushups. I felt kinda bad for them, it was a high scoring game. 48 pushups is a lot.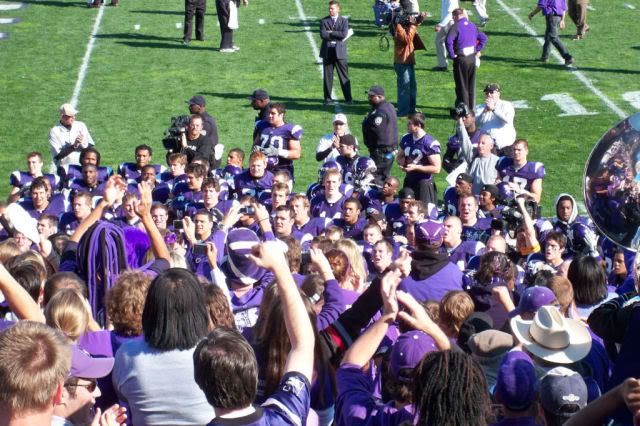 Halfway through the third quarter, the cops starting lining up along the sidelines to stop the students from rushing the field (the way we did back in my day. Crikey, I'm flipping old!) So, as an alternative, I guess, the team now comes over to the student section and they sing the fight song along with the students. It was pretty cool.




I didn't plan this shot, but I like it.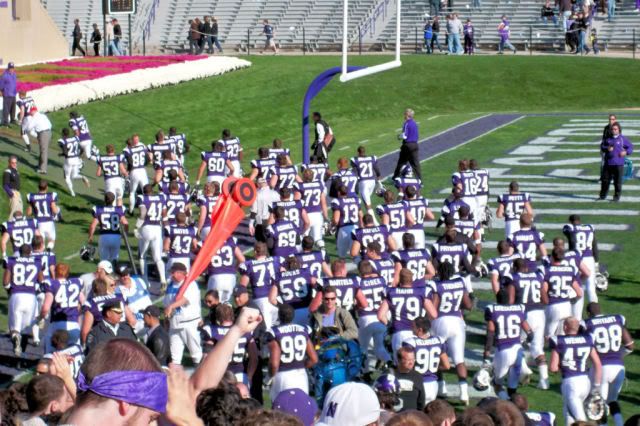 The Cats leave the field victorious.




Awwwwww yeah!




Leaving the reunion party,Wayne and I were sitting on the sidewalk waiting for Chani to find her jacket so we could leave. A big Hummer (I think) pulls out and the guy on the left gets out. I was looking at him because he looked really familiar. He made a comment to the guy on the right, something about how I must not expect a guy like him to get out of a car like that. I spoke up and said no, that he looked familiar. I got up and introduced myself and he asked if I was a member of his class and I said yes. Who is he? Barry Gardner!!! Former Wildcat. Gardner is an eight-year veteran and has played for three other teams in the Philadelphia Eagles, Cleveland Browns, and New York Jets. Nevermind that his name is hanging in my Northwestern/Chicago bathroom. Who is that with him? Adrian Autry, another Wildcats football legend.

I am such a dorky fangirl.