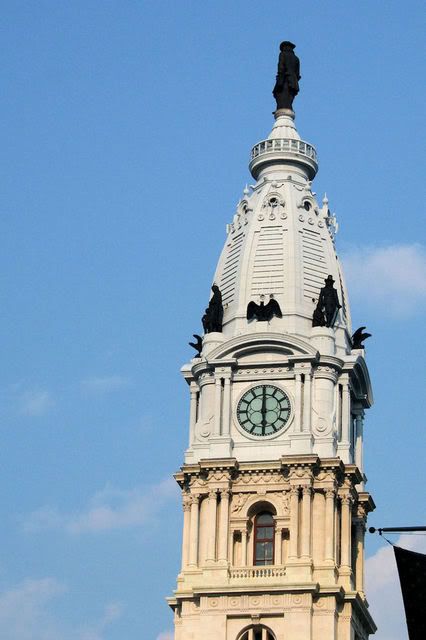 Philly's City Hall. That's a giant statue of William Penn on top.
Cool sign that I liked.
I had to take a picture of this display of Rocky stuff. Everything else in this store was about the Revolutionary War and Ben Franklin. Just sort of odd. i sort of wonder if most Philadelphians don't realize Rocky Balboa is a fictional character.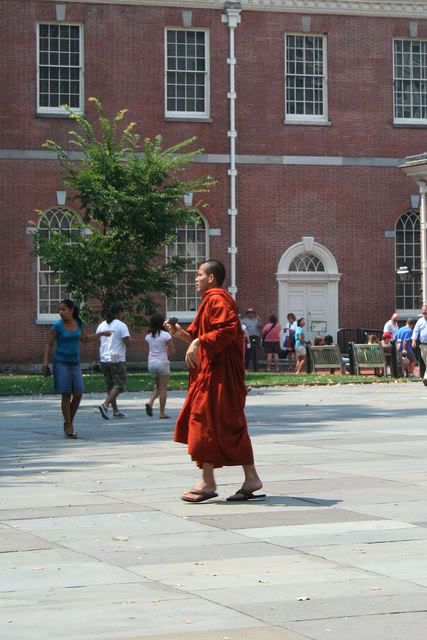 Tibetan monk taking pictures outside Independence Hall. For
usedmonk
.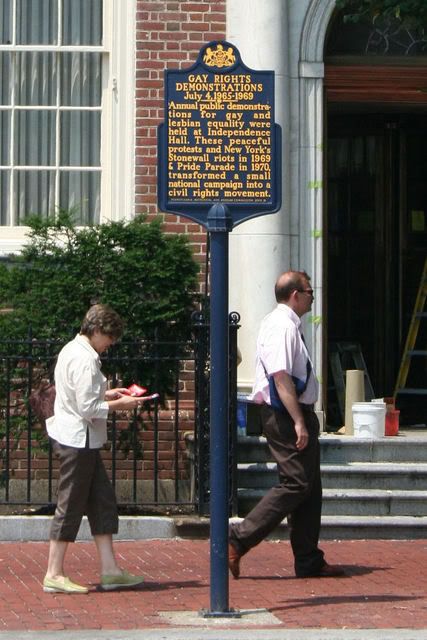 I thought it poignant and appropriate that there's a historic marker across the street from Independence Hall for Gay Rights.
Ironic, no?