We went to Chocolate World and rode the behind-the-scenes ride with the singing cows ("It's the milk chocolate! Moo! Moo! Moo!") and ate some chocolate. We walked through the gift shop and Wayne got a package of green tea Hershey bars that are actually really tasty. I got a Resse's Whipps bar, which I am eating right now. It's like a peanut butter Three Musketeers. Yum.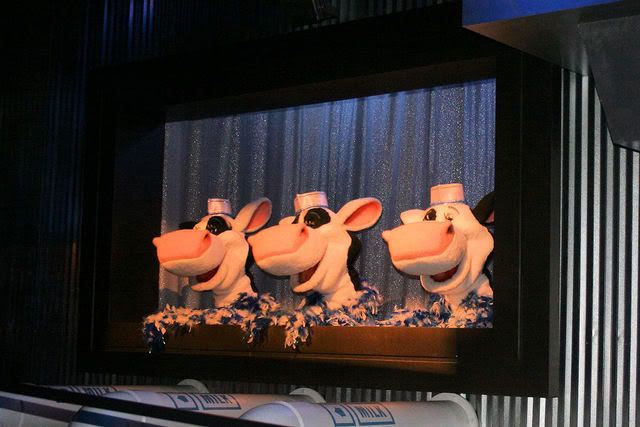 Then we went tried to go over to the Hershey Museum but we got lost in the maze of parking lots. The museum was mostly about Milton Hershey and his factory, but also included a collection of Native American artifacts and some Pennsylvania Dutch stuff that Hershey purchased during his lifetime to start a museum. I learned all sorts of interesting stuff about making chocolate and that Milton Hershey and his wife were supposed to be on the Titanic and even paid a deposit but ended up sailing earlier on another ship, the ship that radioed the Titanic to warn about icebergs.
There was also this gigantic clock that everyone was making a big fuss over. It was Pennsylvania Dutch-made and had this procession of the apostles being blessed by Jesus, three Marys and a little Satan that popped out four times and a bunch of photos of important clergymen from Reading. Very strange indeed and yet quite a draw to watch it.
After the museum we went to the Hershey Gardens, next to the Hotel Hershey (where I will some day go for a chocolate massage). The guy at the info desk of Chocolate World said it was kind of lame right now unless you're into Spring flowers. We went anyway and took a bunch of goofy pictures.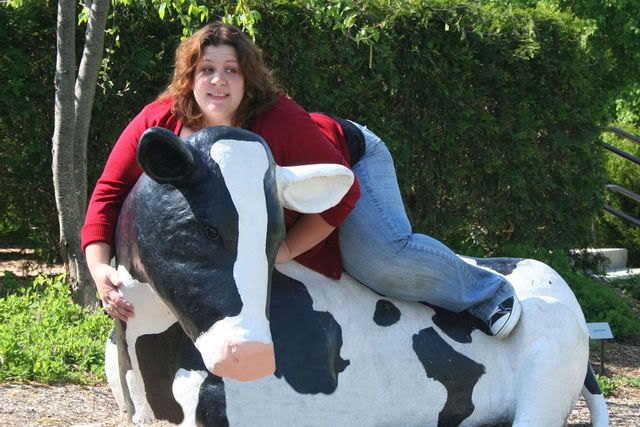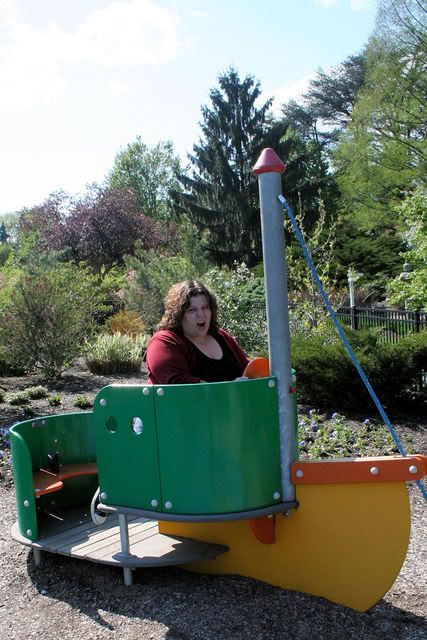 Our day trip in Hershey on Tuesday was a typical Juli and Wayne Adventure. We drove along 422 westward and I was looking for the famous Hershey Kiss streetlights. I asked Wayne to pull over and let me take pictures of them despite some traffic.
Current Mood:

calm