Brooke White- the sensitive Carly Simon/Carole King one who's never seen an R-rated movie.
I like Brooke. I think she's really sensitive and sweet and has a great presence and pop sensibility but she strikes me as more of a music teacher to little kids than an "Idol." I think she'll only last, at best, another couple of weeks.
Carly Smithson- the controversial Irish girl.
I really like Carly's voice. I'd buy a CD of hers if she focused on the rock stuff and not t
he crappy techno pop garbage that was her actual first CD
, recorded under her maiden name. Why is that controversial? Carly was signed to MCA records during the same time period that Randy Jackson was the senior vice president of A&R at MCA. Carly was at MCA in 1999. Randy started at
MCA in 1998 and was there for 4 years. This should have meant an automatic disqualification for Carly because last year, a contestant named Thomas Lowe was disqualified because he had been signed to BMG while Cowell was at the label, which is against Idol rules. That said, I don't think she's going to win. I think she may make it to 4th or 5th place.
David Archuleta- the cute vocal paralysis kid.
He's great. He has a wonderful voice, but this kid is a serious stage kid. He won Star Search when he was 12 (ultimately beating Alexandrea Lushington who was also in the top 24 this year) His dad has been pushing him since before puberty. There've been stories all over the web that his dad's crazy stage parent stuff is causing him to have breakdowns.
You can even find a video of someone prompting him to sing for Kelly Clarkson when he was 12 on You Tube
. I feel bad for him. I wonder if this is what he really wants. My prediction for David? Number 2.
David Cook- rocker guy who picks cool songs but has weird hair.
I didn't like him at first. I still think he needs to develop some more performance skills but he's good enough and good looking enough that he may take the prize. I LOVE his version of Hello. I actually downloaded it from iTunes.
Jason Castro- dreds guy
. I really like Jason. If pressed to pick a favorite, I'd go with him. I think it's because he reminds me of John Travolta a little bit. I like the stuff he's doing and I think he's got great potential. I put him as being eliminated after Brooke sometime. Plus, I read somewhere that he was on a show on MTV... a reality series called "Cheyenne," which follows the career of the young singer/songwriter Cheyenne Kimball and he played her boyfriend.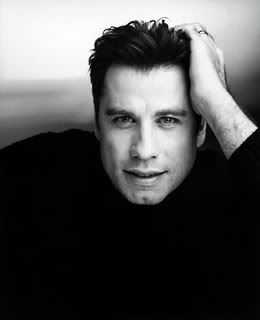 Kristy Lee Cook- country singer horse girl
. I really wish she'd just get voted off already! She's like a suckier imitation of Carrie Underwood. Plus, she's another one who already had a contract and put out an album. She was previously signed to Britney Spears' failed record label back in the day.
Michael Johns- Australian guy.
He's really popular and I don't know why. Must be the pseudo accent he throws out there every now and then.
Syesha Mercado- the last person who isn't caucasian.
She has an incredible voice, I just wish she had more stage presence and picked better songs. Potentially, she could be in the final, but she's got to have better song choice and try to be a little more INTERESTING.
I don't think I've made an American Idol post yet this season! What is wrong with me??? It's funny, I think that so many of the people this year are VASTLY more talented than the last bunch yet I haven't really selected anyone as my personal favorite, the one I'm going to root for and actually, you know, pick up the phone and vote. Can't I just vote for Bo Bice again?