Before I forget... Andy is so adorable with his magnadoodle and the white board in the kitchen . He's drawing little people. I found this yesterday.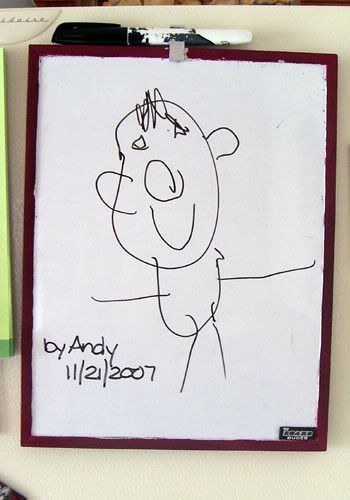 Just now I found him sitting on the floor doodling the THX logo on his magnadoodle.
Most of my side dishes were made yesterday or Tuesday. The only big tasks we have left to do here are to get the turkey in the oven, to mash the potatoes and to wash my china. Macy's parade is on the tv. Two little ones are napping. All is good. There's so much I'm thankful this year.