I had so much fun trick-or-treating with Wayne and the boys yesterday. Our town's trick-or-treat time was from 6 to 8 and around 5:50 I set up a little table with a bowl of candy on our front porch with a sign to take 2 or 3 pieces. We loaded up the boys into our wagon and marched up and down our street. Andy kept telling us he was "chugging down the track." It took a few houses for them to really catch on to what we were doing and then Andy was all excited, running from house to house. Joey insisted on riding in the wagon and started to scream if I moved it 10 inches without him inside. They were not vey keen to be photographed.
Without further ado, my adorable babies: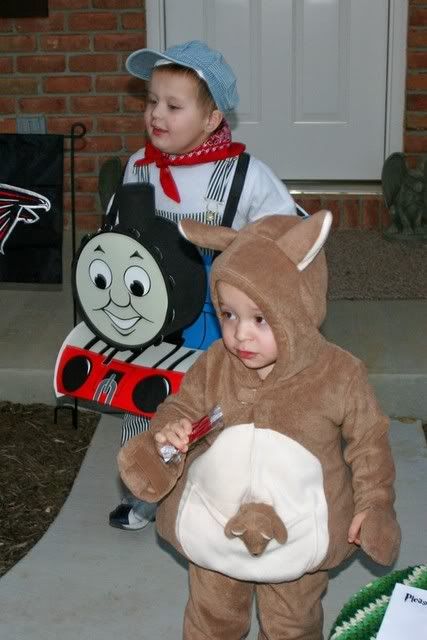 Andy was Thomas, with an engineer underneath, in case he took Thomas off. Joey was a Joey. :) Rather, he was a small kangaroo. People thought he was a puppy or a bear until they saw the baby and the tail. I was so happy he didn't fuss with the costume or take the hood off.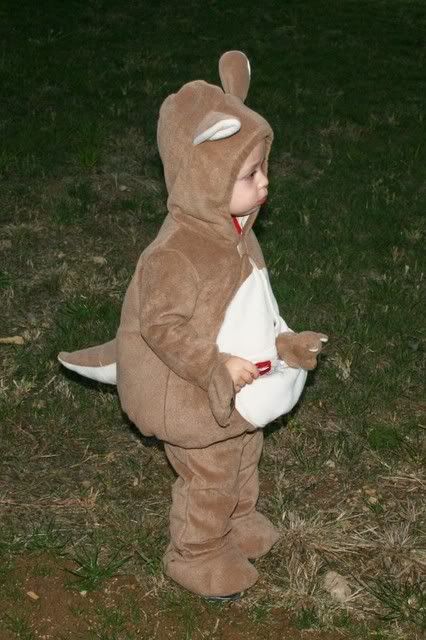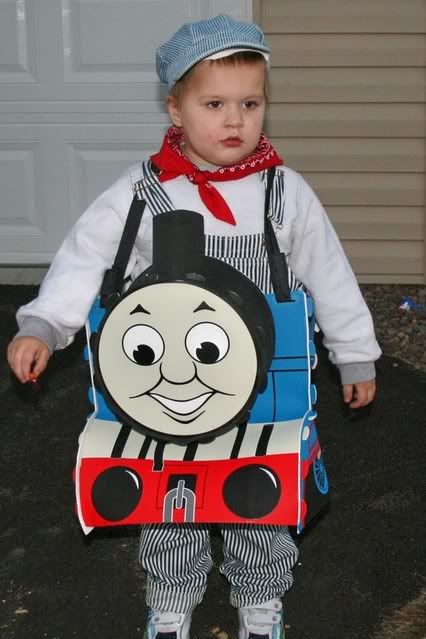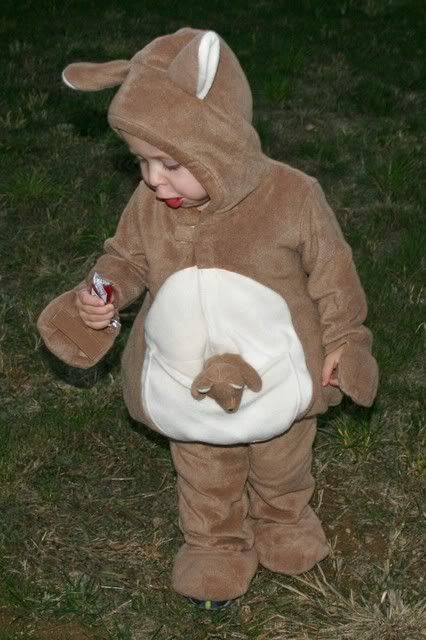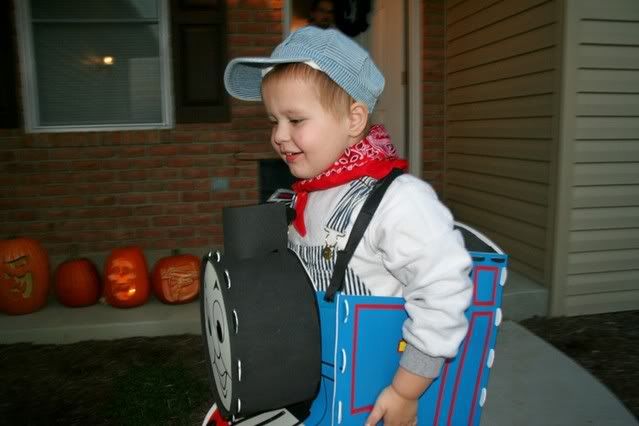 I am so wiped out. It's 7:30 and I've been up for ten minutes or so-- need to go make some coffee. I tried to stay up till 3 am to watch the all of Ghost Hunters live broadcast from the Waverly Hills Sanatorium but I conked out some time after 1. I don't know what I was thinking, I would have been even more of a zombie today!