Andy and Joey were running around like maniacs. We went out to breakfast and to Costco. We went to get stuff to eat while we are here and ended up getting a bunch of stuff for the kids for Christmas too.
We got them this train table-- for all 4 kids: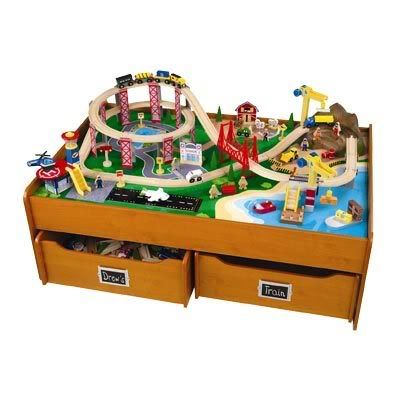 We got Fisher Price Kid Tough digital cameras for Lexi and Andy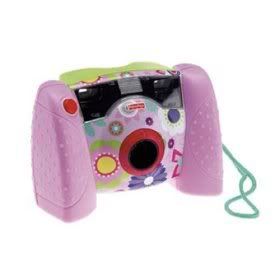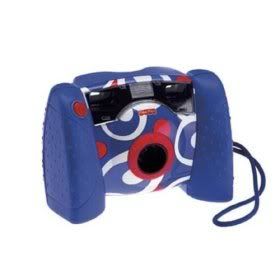 I need to put this stuff in my database and see where we are with Christmas gifts for the kids.
So our weekend is not going to go as we'd planned. We'd planned to go the Haunted House at Eastern State Penitentiary in Philly tomorrow but unless I can get my mom to watch the kids, that won't happen. I guess we're just going to hang around here.
I called Rosie to see if she wanted to hang out tonight. I think Wayne and I are going to sack out on the couch and watch a movie or two.
Here I am at the kitchen table at Steve's house in NJ. It's weird to be here but I'm adjusting. I sent a big spray of flowers from the boys to the funeral home and a small dish garden from me. Wayne wanted me to put his name on it too but I thought that would be weird. He wants Steve to know that he really is sorry about his loss. He's been there too, when his brother passed, but I just didn't think it was a good idea. We did give Steve a condolences card that had all of our names on it.