dumped coffee all over my cell phone
? I had hopes that putting it out in the sun to dry would revive it, but alas, no luck. So last night, Wayne talked Sprint into giving me my annual phone upgrade rebate a couple weeks early and I got a newer, pinker phone.
This is she... the photo doesn't do justice to her shocking pinkness.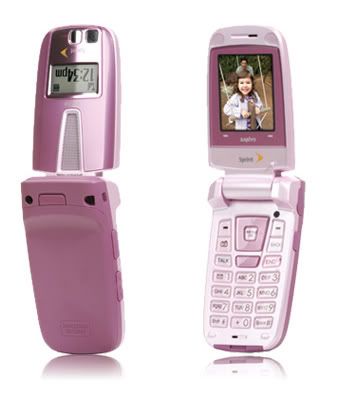 Also, I have fallen victim to trendiness and she is also takes pictures. Whoo hoo. I lost a lot of numbers when the phone died because I was dumb and didn't write them in my address book. This is the first time I had a phone die like that. So if you think I had your number, or if you know I had your number and you aren't sure if I still do, text me. :) Thanky!
Also, if I had the stupid $7 insurance on it, I could have replaced it for free. Grrrr. Oh well, live and learn, right???
Did I mention that on Tuesday, Andy