Hinder was awesome. They played all the stuff off their album that I like, plus a cover of Born to Be Wild and a song from their new album which hasn't been released yet.
I was dumb and wore shoes with heels. I had some mostly drunk annoying blonde standing in front of me who kept trying to push me back and I was really tempted to do one of two things-- 1. I was chewing gum and thought about blowing a bubble into her hair or 2. Tell her that if she didn't get her ass off me she might catch my crabs (which isn't true, but seemed like a snarky thing to say in the moment.
So two things I noticed about Hinder:
1. The lead singer, Austin Winker, has a spastic had thing that he seems to do a lot
2. That same singer looks a whole lot like John Taylor from Duran Duran in the mid 90s.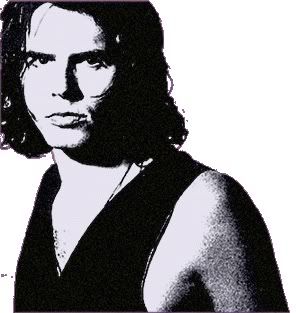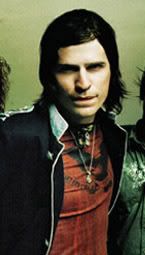 Went to see Hinder last night at the Starland Ballroom. The show was sold out and I got there just as the last opening act was wrapping up their set. (Black Stone Cherry, who I'd never heard of, but I largely don't follow new music...)